Past Award Recipients
2017
Regional Coordinators for Asteroidal Occultations
John Talbot, Steve Kerr, Eric Frappa,
Tsutomu Hayamizu, Brad Timerson
2016
2015
2014
2013
2012
2011
2010
2009
Steve Preston
2008
2007
Steve Preston - 2009 Award Recipient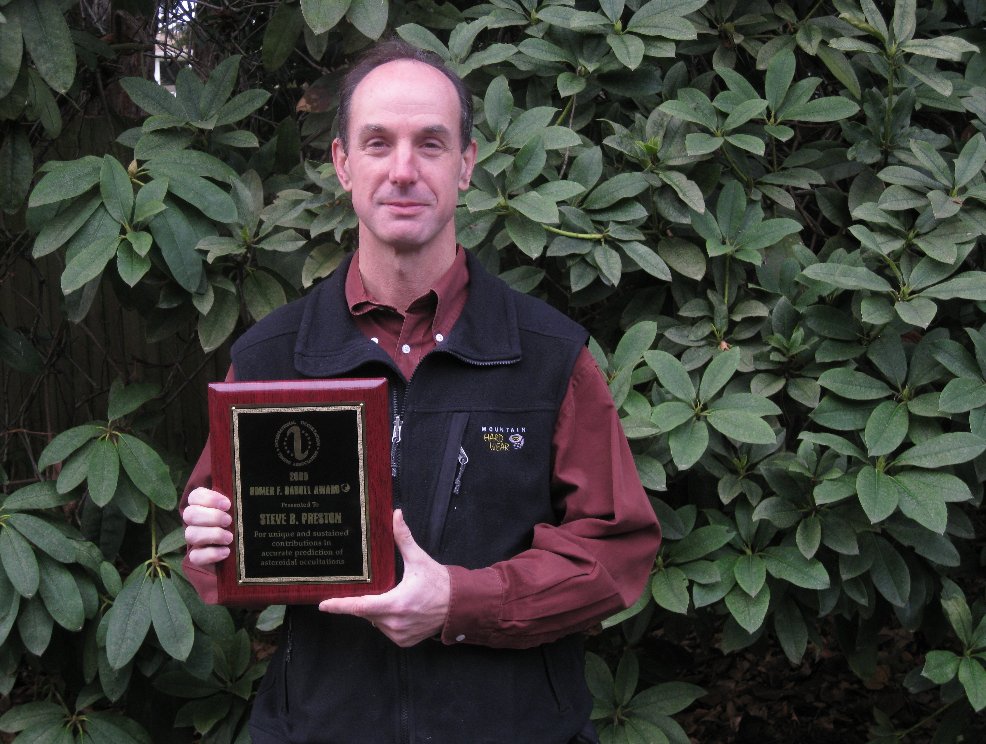 The 2009 Homer F. DaBoll award recipient is Steve Preston from Seattle, Washington for his dedicated contributions in the prediction of asteroidal occultations worldwide. Prestonís webpage, www.asteroidoccultation.com is the standard source for prediction of asteroid occultations used by nearly all occultation observers worldwide. David Dunham called Steve on his cell phone at the time of the announcement and Steve offered a hearty "Thank You" for the award.